The Road to 1,000
Sep 20
"The Normal Heart" show #434
StageWorks Fresno is concluding their 2014 season by producing Larry Kramer's Tony-Award winning play, The Normal Heart. Set in the early 1980's during the ignorant yet passionate times of the AIDS crisis; The Normal Heart follows several men banded together by their common sexuality preference; or their connection to someone who is. Director J. Daniel Herring and company have taken a devastating story and made it fulfill what I can only imagine is Kramer's sole intent; to impact the audience deeply.
Sep 10
Season Announcement Wednesday
This week's Season Announcement takes us to the college days to one of the Valley's local CSUs. Not only is this my alma mater, but I love supporting fellow thespians in their pursuit of theatrical education on the stage and in the classroom. Here is the 2014/2015 season for Fresno State University!
Sep 09
Musical Monday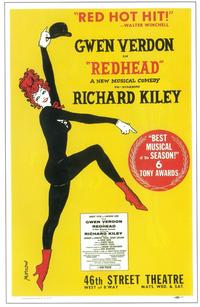 This week's Musical Monday continues back to our travels through the Best Musical Tony winners. We are now entering the 1959-1960 season when this little unknown gem took the Awards by storm. Had some big names accompanied with it as well. So here is a colorful look at Musical Monday!
Sep 03
Season Announcement Wednesday
This week's Season Announcement Wednesday is highlighting one of the Bay Area's most known, and enjoyed musical theatre companies. Not only have they been around for a good long while, but they have one heck of a classic-titled season for audiences in 2015. Here is the 2015 lineup for Broadway By The Bay!
Sep 02
Musical Monday
This week's Musical Monday is in honor of a phenomenal name that has left her mark in the history books of performing. She was a multi-Award winning actress, who's legacy is being honored this week by one of her best know theatrical works. In memory of Lauren Bacall, here is this week's Musical Monday.
Aug 20
Musical Monday…..errr…..Wednesday: Play edition
Last week brought the tragic loss of Robin Williams. Among being a comedian, and Oscar-winning actor, he had a couple of Broadway stints as well. This week's Musical Monday: Play edition honors the most known of his two White Way gigs.
Aug 14
Season Announcement Wednesday
Can you believe 2015 seasons are already being announced? Well they are! This week's company has become my Valley theatre home in terms of being an audience member, performer and choreographer. The titles they have lined up for 2015 are wonderful in terms of classics with a few moderns that are sure to captivate all genres of audience. Here now is the 2015 season of Good Company Players!
Aug 12
Musical Monday
This week's Musical Monday is a Tony-winning show that is based off the wonderful story entitled Pygmalion. Just a few years ago I saw a wonderful national touring production of this Broadway classic, and I'm just as excited to highlight it for this week's Musical Monday!
Aug 02
"The Music Man" show #432
You know when Harold Hill and a pool table are in an Iowan town there's gonna be trouble…..in the best kind of way. Centerstage Clovis' recently closed production of The Music Man entertained the Valley audiences with Meredith Wilson's delightful tunes, a great story with all the fun-loving characters, and dancing that was visually energetic.
Jul 29
Musical Monday
Now that the show I am currently performing in has opened, and I have survived through tech week, a much needed break after, and week 2 of our run, I can finally get back to my normal weekly postings. We start by continuing the trail of Best Musical winners from the first Tony winner to the current. We pick it up in the 1954/1955 Broadway season. Happy Musical Monday!