The Road to 1,000
Oct 20
Musical Monday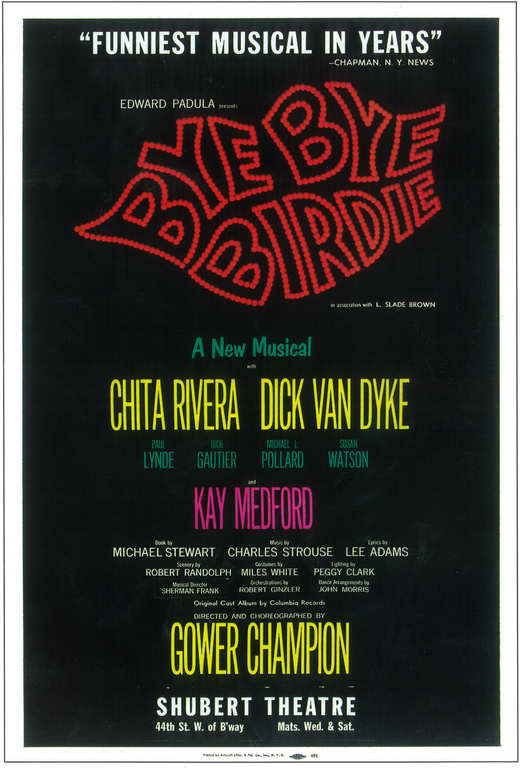 This week's Musical Monday is honestly sincere in its place among the Broadway classic titles. The music, story, and overall fun atmosphere it provides is one that every audience member will get a kick out of. So we will head over to Sweet Apple, Ohio for this week's Musical Monday!
Oct 14
Musical Monday….errr…..Tuesday
This week takes us back to the year that The Sound of Music had to share the coveted title of Best Musical. Though this week's honoree is way less known than those hills, it still, nonetheless, deserves its tribute when given the chance. So here's this weeks' Musical Monday!
Oct 11
"Avenue Q" show #436
This past Friday afternoon I decided to take a stroll along Avenue Q at Fresno City College (which closes tonight; they a matinee and evening show today). I entered this production having seen two National Touring productions, and several regional stagings. However, this production provides a fresh, extremely well-directed staging of the Tony-winning musical. Do not underestimate the power that Fresno City College has brought to life on their stage.
"Jersey Boys" show #435
What happens in Vegas stays in Vegas. That's the old phrase that accompanies most patrons on the infamous Strip. However, there is a production of Jersey Boys currently playing that I had the fortunate pleasure of seeing at The Paris Hotel during my visit a couple of weeks ago. In fact, it reinstated the faith I have in his show to be one that can actually leave audiences feeling more than just that notion of having been to a Four Seasons tribute concert (like the 1st national tour did with me back in 2007). This production is a fantastic stage representation of what the Jersey Boys creatives would want their audiences to experience.
Oct 08
Musical Monday…err….Wednesday: Play Edition
This delayed Musical Monday is honor of another Award-winning actress that we lost just a couple of days ago. It is saddening to see these huge names in the industry of performing leave; however, it is refreshing to know their legacy will live on in the recordings and memories of their work.
Oct 01
Season Announcement Wednesday
This week's Season Announcement Wednesday highlights a company that I have yet to highlight in the blog years. However, not only have I seen a production of theirs, but it was a solid production of a musical theatre Olympic show. So here is the 2014/2015 season of Contra Costa Musical Theatre!
Sep 30
Musical Monday
The hills are alive with Musical Monday. This weeks' musical was actually a tie with another Best Musical that will be highlighted next week. Forgive the two week absence. Two Mondays ago I went into tech for the current show I am performing in: The Addams Family. Last week at this time I was enjoying the sights and sounds and liquids of Las Vegas (don't worry, I saw a show: Jersey Boys). But this week I highlight one of the most beloved stories in all of Broadway. Happy Musical Monday!
Sep 20
"The Normal Heart" show #434
StageWorks Fresno is concluding their 2014 season by producing Larry Kramer's Tony-Award winning play, The Normal Heart. Set in the early 1980's during the ignorant yet passionate times of the AIDS crisis; The Normal Heart follows several men banded together by their common sexuality preference; or their connection to someone who is. Director J. Daniel Herring and company have taken a devastating story and made it fulfill what I can only imagine is Kramer's sole intent; to impact the audience deeply.
Sep 10
Season Announcement Wednesday
This week's Season Announcement takes us to the college days to one of the Valley's local CSUs. Not only is this my alma mater, but I love supporting fellow thespians in their pursuit of theatrical education on the stage and in the classroom. Here is the 2014/2015 season for Fresno State University!
Sep 09
Musical Monday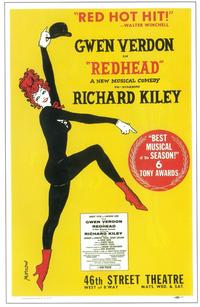 This week's Musical Monday continues back to our travels through the Best Musical Tony winners. We are now entering the 1959-1960 season when this little unknown gem took the Awards by storm. Had some big names accompanied with it as well. So here is a colorful look at Musical Monday!